Welcome to Lemvig Marina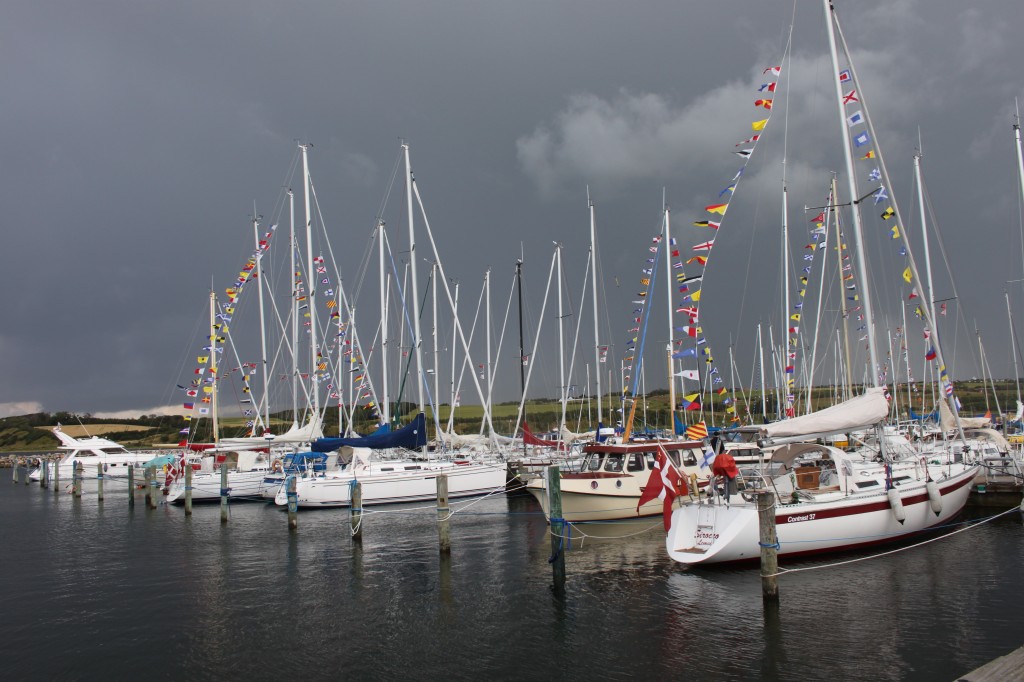 We hope you have some good experiences while visiting our lovely port.
Vi beder dig hjælpe os med at holde området We ask you to help us keep the area clean and tidy. Under the canopy by the clubhouse, containers have been set up, which are divided into types of waste.
Lemvig Marina is a member of "Frihavnsordningen."
Guest Rental
The guest rent is paid in the vending machine in the clubhouse's passage.
POn the bridges there is water that is included in the guest bed. The electrical stands are with circuit breakers and have a current capacity of max. 1000W. It is not permitted to use a fan heater. Payment cards can be purchased for the electrical stands in the vending machine in the clubhouse's passage. Remember to return the card to the machine before departure.
Benyttelse af vore badefaciliteter er inkluderet i gæstelejen. Vi gør venligst oUse of our bathing facilities is included in the guest rent. We kindly point out that it is not allowed to swim in the harbor basin, just as it is not allowed to fish with a fishing rod.
Here you can see what the guest rent is:
Det kan naturligvis være nødvendigt en gang i mellem at have båden liggende i en Of course, it may be necessary once in a while to have the boat lying for a longer period. Here it can be a good idea to contact the space distributor to find out if there is an empty space, so that you are not in the way of the space's normal tenants. You can find the space distributor here:
Lift
Der er mulighed for at benytte vores løfteanordning (kran) for et løft af båden – mod It is possible to use our lifting device (crane) for lifting the boat – for a fee. The lifting device has a capacity of up to 10 tons. On the notice board in the clubhouse hangs a list of crane operators:  KRANFØRERE
Trailerboats
Trailer boats can use the trailer ramp free of charge. On the other hand, you must not park trailers and cars in front of / around the clubhouse. Instead, refer to the trailer parking:
Purchase
At Lemvig Campingplads north of the Marina, there is a kiosk where it is also possible to order breakfast.
Skal du have repareret noget, kan du måske finde en reparatør på de numre, der er listet under vigtige telefonnumre– If you need to repair something, you may be able to find a repairer on the numbers listed under important phone numbers – or you can click here.
As a guest sailor in Lemvig Marina, you are always welcome to sail into Lemvig Harbor to shop and explore. If you want to spend the night inside the Port of Lemvig, however, guest rent must be paid here. (The Port of Lemvig is also a member of Frihavnsordningen).
History
Lemvig Marina blev indviet 1977. Lemvig Sejlklub blev stiftet i 1922 og i 1977 rykkede vi ud til Marinaen. Lemvig SLemvig Marina was inaugurated in 1977. Lemvig Sailing Club was founded in 1922 and in 1977 we moved out to the Marina. Lemvig Sailing Club is responsible for the daily administration of the Marina, which is owned by Lemvig Municipality.
Lemvig City has its roots all the way back to the Middle Ages and in the year 1234 it became a market town. It was not until 1825, after a couple of violent storm surges, that an opening was created through Agger Tange, but it would take another 10 years before the current created enough depth for sailing between the Limfjord and the North Sea to be possible.